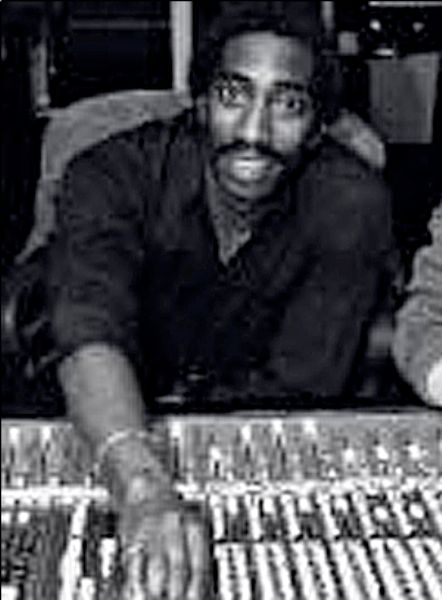 (This excerpt was originally published in Rap Whoz Who: The World Of Rap Music, Performers, Producers, Promoters by Steven Stancell in 1996 Schirmer/Simon & Schuster.)
Producer Larry Smith was responsible for some of the early hits on the Def Jam Recordings label. His collaborations with Russell Simmons, and his album productions for Run-D.M.C. (Run-D.M.C., King of Rock) and Whodini (Escape, Back in Black) helped establish those two groups and the Def Jam label. Initially a bass player, Smith is also known for his bass work on Kurtis Blow's first singles, "Christmas Rappin'" and "The Breaks."
Smith taught himself to play bass by listening to records by James Brown. He got his first paying job as a musician while still in high school, playing at a club in the Bedford-Stuyvesant neighborhood in Brooklyn, New York. He later toured with a Brooklyn blues singer, and played for the R&B group Brighter Side of Darkness. He also worked as a session musician, playing jazz, punk, rock, and even bar mitzvahs and weddings. Smith was also involved in the theater, working in Albany, New York, leading the orchestra for the play Your Arm's Too Short to Box with God, then later in Toronto, Canada, where he led the house band for the musical Indigo.
In 1979 Smith was hired to work with Kurtis Blow by his friend Robert "Rocky" Ford. Smith later formed a band with DJ/guitarist Davy D, R&B singer Alyson Williams, and drummer Trevor Gale, called Orange Krush. Around 1981 to 1982 he produced with Russell Simmons their single "Action," which had vocals by Williams. They also worked on Jimmy Spicer's "The Bubble Bunch" and "Money (Dollar Bill Y'All)." Smith and Simmons began working with Simmons's brother Run and his friend Darryl (a.k.a. D.M.C.) in Smith's attic recording studio. They worked on songs like "It's Like That" and "Sucker MCs," subtitled "Krush Groove 1" after the drum programming they used, which was patterned after Orange Krush drummer Trevor Gale's drum pattern on "Action."
Smith worked with Simmons on Run-D.M.C.'s self-titled album in 1984. During that year he produced Whodini's album Escape. In 1985 Smith worked on Run-D.M.C.'s King of Rock, and in 1986 he produced Whodini's Back in Black. On that group's 1987 album Open Sesame Smith worked on two songs, before terminating his relationship with Def Jam for a period, due to creative differences.
Smith disappeared from the music scene for a while but returned in 1994, working with Whodini again on their piece "It All Comes Down to the Money," which he co-produced with Public Enemy's Terminator X.